We Believe in Great Customer Service!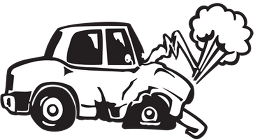 Had a Car Accident and Need a Rental?
If so, come rent a car from us while we work on your vehicle. You'll be treated to outstanding service from our friendly and experienced team, as well as give you the best available rental cars. We work with most insurance companies and even give discounts for those of you who do not have rental coverage. You'll receive affordable pricing for your rental and we have a variety of cars for you to choose from.
You can count on us to provide you with the best rental vehicles that are safe, clean, and comfortable.
If you have any questions
about our services, call
Minimum age 21

Driver's license

Proof of insurance

Credit card
To ensure that our customers get the best selection, we maintain our vehicles regularly to keep them in their best condition. We keep our vehicles ready to go at a moment's notice. A variety of other vehicles are available to rent until your car is ready.
Rent from us until your car looks like new. Give us a call today! Call now for more information about our rates and reservation.