We Believe in Great Customer Service!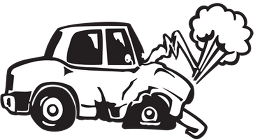 We offer complete service and repair for collision damaged cars. Serving the Beaver County area for over 20 years with expert technicians and client help.
Our company will work hard to make repairs easy for you and there is no job we won't answer.
Payment types:
• Visa and MasterCard
• American Express
• Discover
Our location:
We've got a "satellite location" inside the Beaver Valley Mall, so that it's convenient to those who are not familiar with the Beaver Fall area or would just prefer to stay close to home.